Blue Prom Dresses – Elegance and Charm
Prom night is one of the most special and important events in a young girl's life, so choosing the perfect dress is essential. Among all the colors, blue has been a favorite choice for prom dresses for years, and it's not hard to see why. Blue prom dresses are elegant, charming, and evoke a sense of class and sophistication that is often hard to achieve with other colors.

There is a wide range of blue shades to choose from, allowing you to find the perfect match for your skin tone and personal style. From pale, icy blues to dark, navy shades, there is a blue prom dress for everyone. Moreover, blue is a versatile color that complements any accessory or makeup choice. Whether you prefer silver, gold, or rose gold accessories, blue dresses work well with all options.
Another advantage of blue prom dresses is their timeless appeal. Unlike other trendy colors that come and go, blue is a classic hue that never goes out of style. You can always count on blue prom dresses to make a statement and turn heads. Moreover, blue is a color that symbolizes trust, wisdom, confidence, and loyalty, making it an excellent choice for prom night.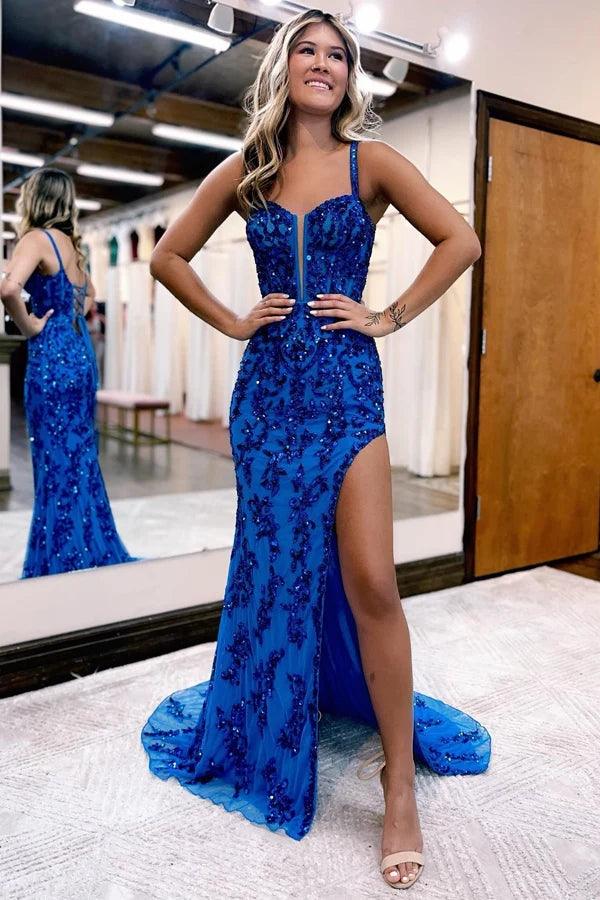 When it comes to choosing the style and design of your blue prom dress, you have many options. Whether you prefer long, flowy gowns or short, flirty dresses, you can find a blue dress that matches your preferences. You can also choose from various materials such as satin, chiffon, lace, or tulle, depending on the look you want to achieve.
In conclusion, blue prom dresses are a perfect choice for any young girl hoping to make a lasting impression on her prom night. They are timeless, refined, and versatile, making them a popular choice for prom-goers of all ages. So, embrace the charm and elegance of blue prom dresses and create unforgettable memories on your special night.